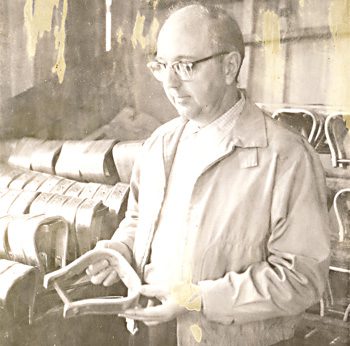 Fort Recovery Industries, Inc. is one of the few fully integrated zinc and aluminum die casters that offers expertise from design through finishing and assembly. Our origins go back to 1895 when the Fort Recovery Stirrup Company was founded. The company grew and became the world's largest manufacturer of bent wood stirrups.
In 1945, George G. Jetter, the founder of Fort Recovery Industries, purchased the stirrup factory.
Soon after the purchase, the Stirrup Company began producing saddle trees which required an aluminum horn for use in securing the rope when wrangling cattle.
The present metal casting operation started when Mr. Jetter began to cast these horns in the backyard of his home by piping gas from the kitchen and blowing fire with the household vacuum cleaner. In order to grow it was necessary to produce products that would reach broader markets. Fort Recovery Industries began to manufacture brass plumbing castings; later zinc and aluminum die castings were added. Our growth has involved diversification of both products and processes.